2019 Call Stats
Fire
EMS
Total
Jan
26
32
58
Feb
22
47
69
Mar
34
55
89
Apr
31
31
62
May
28
59
87
Jun
Jul
Aug
Sep
Oct
Nov
Dec
Total
141
224
365
2019 Training Hours
Jan
97
Feb
328
Mar
182
Apr
116
May
264
Jun
Jul
Aug
Sep
Oct
Nov
Dec
Total
987
2018 Call Stats
Fire
EMS
Total
Jan
30
36
66
Feb
20
36
56
Mar
43
35
78
April
29
35
64
May
25
46
71
June
46
57
103
July
39
56
95
Aug
40
56
96
Sept
30
52
82
Oct
34
34
68
Nov
36
27
63
Dec
31
26
57
Total
403
496
899
2018 Training Hours
Jan
159
Feb
115
Mar
92
Apr
180
May
193
Jun
266
Jul
144
Aug
216
Sep
101
Oct
90
Nov
144
Dec
57
Total
1757
Past Call Stats
2017
744
2016
921
2015
796
2014
684
2013
579
2012
450
2011
289
2010
369
Visitor Counter
Visitors Today
Visitors Since
November 4, 2006

Radio Frequencies
Main Dispatch:
151.0625 Hz
Additional Frequency:
46.50 Hz
Fireground Ops:
46.28 Hz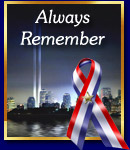 Copyright © 2019 Dunn's Corners Fire Department


Duplication of text, photos, or any other content on this website is prohibited without the permission of DCFD.

Welcome to the Official Website for the
DUNN'S CORNERS VOLUNTEER FIRE DEPARTMENT

Feel free to look around and leave comments in our guestbook. You may also contact us via email.

Click Here for Additional Recruitment Information
Message to the Taxpayers from OC Nominee Matthew Manni

Web Admin, June 17

My name is Matthew Manni and my purpose for writing is to submit my name for consideration to the operating committee at Dunn's Corner Fire Department. I have been a resident on Healey Brook Drive in Charlestown since 2001 and I currently serve as Assistant Fire Marshal with the Town of West Warwick Fire Department. I have served as a career firefighter with this department for the past 24 years ... (Full Story)





DCFD- Notice of Annual Meeting & District Operating Committee Elections 2019

Chief Christopher DeGrave, June 10

Dunn's Corners Fire District
Notice of Annual Meeting and Elections

The Annual Meeting of the Electors of the Dunn's Corners Fire District will be held at the Dunn's Corners Fire Station #1, 1 Langworthy Road, Dunn's Corners, Westerly, Rhode Island, on July 17, 2019 at 7:00pm for the following purposes:

To order taxes and provide for the assessing and collection of the same on ratable inhabitants ... (Full Story)





RFP- District Financial Auditor

Chief Christopher DeGrave, May 21

Dunn's Corners Fire District with offices located at 1 Langworthy Rd in Westerly, RI 02891 hereby requests proposals in accordance with RI General Laws from qualified certified public accountants to audit its financial statements for the fiscal year ending 5/31/19, with the option of auditing its financial statements for each of the 2 subsequent fiscal years.

The requested audits are to be performed ... (Full Story)




DCFD Holds Annual Banquet

Department Photographer Rebecca Schilke, April 27

The members of the Dunn's Corners Fire Department held their annual banquet on Saturday, April 27, 2019. Members were recognized for their hard work and dedication throughout the past year. Congratulations to all of the award recipients! ... (Full Story & Photos)

Quonochontaug Grange - History, Rental Space & Community Volunteers Welcome

Captain Jeffrey Thomas, March 14

Who We Are

The Quonochontaug Grange Exploratory Study Group and the Friends of the Quonochontaug Grange, Inc. is a grassroots group of volunteers committed to the preservation and maintenance of the Quonochontaug Grange as an historic community resource and meeting place. Whether life-long, recent or seasonal residents of greater Charlestown, we recognize the importance and significance of the Grange ... (Full Story & Photos)

Previous "Front Page News" can be viewed in the News Archives.
Thank you for stopping by! Feel free to sign our guestbook.