2017 Call Stats
Jan
90
Feb
58
Mar
40
April
41
May
60
June
55
July
69
Aug
86
Sept
71
Oct
68
Nov
45
Dec
61
2018 Call Stats
Fire
EMS
Total
Jan
30
36
66
Feb
20
36
56
Mar
43
35
78
April
29
35
64
May
June
July
Aug
Sept
Oct
Nov
Dec
Total
122
142
264
2018 Training Hours
Jan
159
Feb
115
Mar
92
Apr
173
May
121
Jun
Jul
Aug
Sep
Oct
Nov
Dec
Total
660
Past Call Stats
2017
744
2016
921
2015
796
2014
684
2013
579
2012
450
2011
289
2010
369
Visitor Counter
Visitors Today
Visitors Since
November 4, 2006

Radio Frequencies
Main Dispatch:
151.0625 Hz
Additional Frequency:
46.50 Hz
Fireground Ops:
46.28 Hz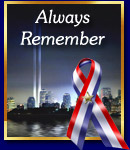 Copyright © 2018 Dunn's Corners Fire Department


Duplication of text, photos, or any other content on this website is prohibited without the permission of DCFD. If you have questions, please Contact Us

Retired Assistant Chief David "Dutch" Green
By Firefighter / Webmaster John Merkel
January 28, 2017
It is with deep regret that we announce the passing of Retired Assistant Chief David "Dutch" Green. Assistant Chief Green was a founding and charter member of the Dunn's Corners Fire Department and served as Moderator of the Dunn's Corners Fire District.
Calling hours will be held on Monday, January 30, from 4:00 - 7:00 PM at Buckler Johnson Funeral Home. A graveside service will be held on Tuesday, January 31, at 1pm at River Bend Cemetery.
Our condolences to Assistant Chief Green's loved ones.