2019 Call Stats
Fire
EMS
Total
Jan
26
32
58
Feb
Mar
Apr
May
Jun
Jul
Aug
Sep
Oct
Nov
Dec
Total
26
32
58
2019 Training Hours
Jan
97
Feb
Mar
Apr
May
Jun
Jul
Aug
Sep
Oct
Nov
Dec
Total
97
2018 Call Stats
Fire
EMS
Total
Jan
30
36
66
Feb
20
36
56
Mar
43
35
78
April
29
35
64
May
25
46
71
June
46
57
103
July
39
56
95
Aug
40
56
96
Sept
30
52
82
Oct
34
34
68
Nov
36
27
63
Dec
Total
372
470
842
2018 Training Hours
Jan
159
Feb
115
Mar
92
Apr
180
May
193
Jun
266
Jul
144
Aug
216
Sep
101
Oct
90
Nov
144
Dec
57
Total
1757
Past Call Stats
2017
744
2016
921
2015
796
2014
684
2013
579
2012
450
2011
289
2010
369
Visitor Counter
Visitors Today
Visitors Since
November 4, 2006

Radio Frequencies
Main Dispatch:
151.0625 Hz
Additional Frequency:
46.50 Hz
Fireground Ops:
46.28 Hz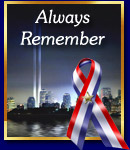 Copyright © 2019 Dunn's Corners Fire Department


Duplication of text, photos, or any other content on this website is prohibited without the permission of DCFD. If you have questions, please Contact Us

Annual Karl E. Kenyon Smokey Bear Parade
By Department Photographer Rebecca Schilke
July 22, 2018
On Thursday, July 19th, the annual Karl E. Kenyon Smokey Bear Parade was held. It was a beautiful summer evening and the parade made stops in Charlestown, Weekapaug, Misquamicut, and Watch Hill before returning to DCFD Station One for a cook out. Huge thanks to all participants in making this annual event a success!
Getting ready for the parade.

Father and daughter before the parade!

Dad and daughter!

Tables are ready for the BBQ

First fire parade for the DeGrave Family.

DCFD Members

Awesome shirt design!

We miss you Karl!

Johnson Family

Ernie and Mary

Kenny Martin and Kathy Hughes

The beautiful Frink Women!

Julie and Wayne Eberly

SMOKEY

Great support from long time Dunn's Corners residents...

Beautiful views throughout the whole parade. We live in a beautiful part of the country.

Wonderful signs of support for those in the fire service!

Headed to Charlestown

A parade observer who clearly knows all about fire department life. Thank you sir!

The Frink Family.

The Wells Family!

Hannah and Doran

Charlestown Stop

CFD

Weekapaug Stop

Josh and Remy

Passing through Misquamicut

Surprise

Sparky

Beautiful Watch Hill

Moon over DCFD Station One

Good-bye from Smokey until next July...